UConn School of Business Career Development Office – Business Survey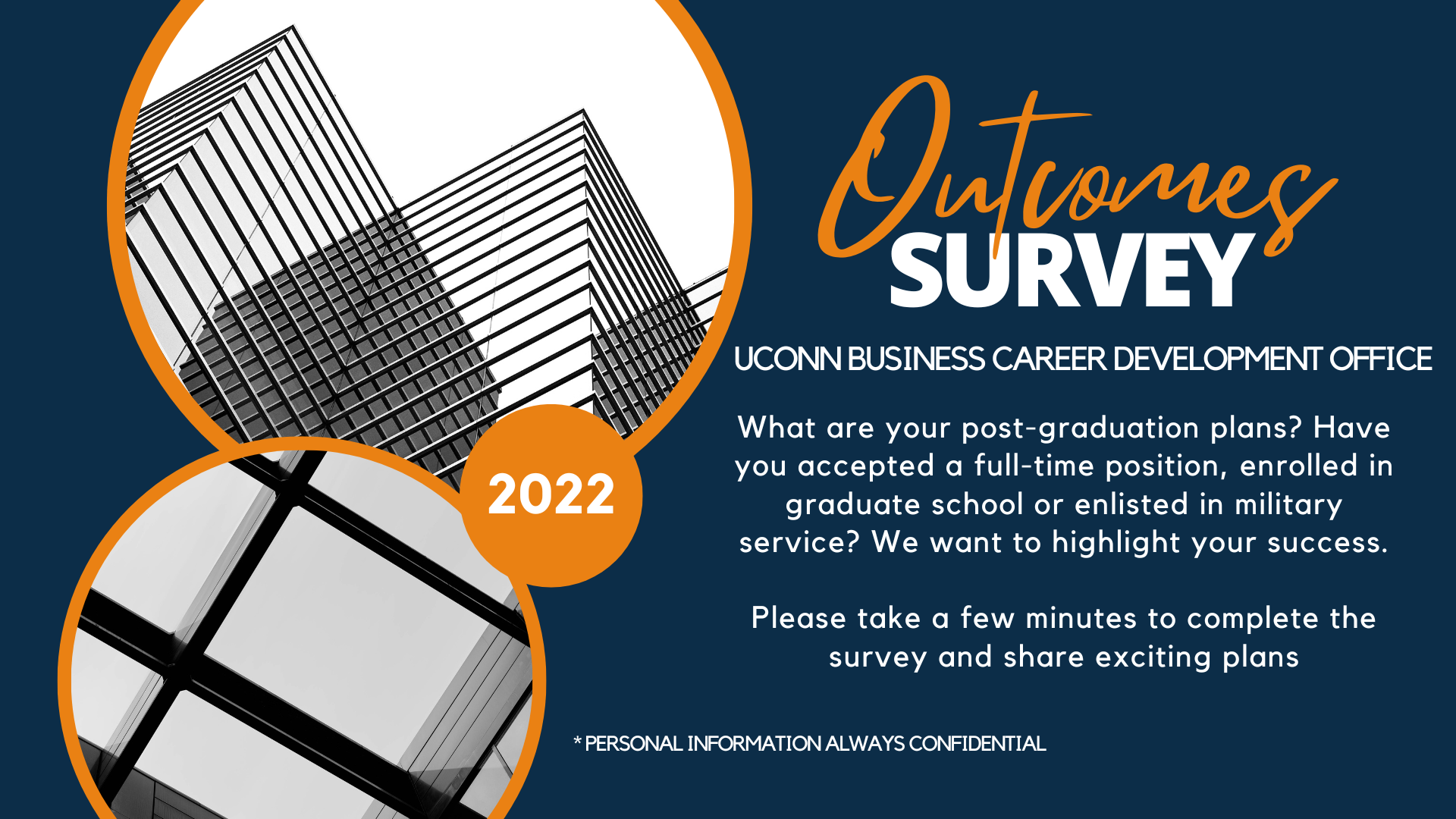 Click here for the live link which is accessed thru your NetID / Password
The School of Business, as a nationally ranked university and part of the AACSB, surveys undergraduate students to collect data on internship and post graduate plans. This information contributes to the School of Business' rankings, influences decisions of prospective students, and impacts recruiting by our corporate partners. Your personal information will always be kept confidential.
A Few Notes About the Survey
Use your UConn NetID and password to log in.
The survey will take less than 10 minutes of your time.
Please complete your profile. These details improve our results.
Edits are made by selecting the pencil on the right side of your screen. Not sure what they're looking for? Hover over the question mark for more information.
Here are a few notes about the categories you will see:

Post-graduation plans – Jobs offered and accepted
Continuing education – Still seeking employment or other outcomes
Internships – Include information regarding experience prior to graduation
Still Seeking Internship – If you do not yet have an internship lined up for the summer
Other Summer Experience – If you have a summer job, select "Not seeking an internship" and include some details about your summer work
Own Venture – If you started or are starting your own business.
Have questions? Call the Undergraduate Career Development Office at (860) 486-5136.